Versatile selection of technical products
We offer an excellent selection of technical products for all salon work. Thanks to our product development process that always operates from the hair stylist's point of view, we create products that are easy to use, dependable and reflecting the latest trends of the industry. Our technical products are also developed with the productivity of the stylist's work in mind – a little goes a long way with our formulas, the pricing is sensible and the processing times short. You can trust that the products work as intended and concentrate on expressing your creativity without limitations.
Optima – beautiful, fresh and modern
Four Reasons Optima is the color of your dreams. It works as a permanent and as a semi-permanent color, never looks painted on or over-saturated even though the shades are exceptionally deep. Optima is pleasant to use with everyday salon work, as the rich formula has been designed to be very easily mixed and applied. The shades are easy to understand and easy to mix or use alone. The result is always a beautifully tone-rich and shiny color.
Luxima – hair color for unique, vibrant and multi-toned results
Based on toned pigments, the composition of Four Reasons Luxima reveals the subtle differences in depth in the base and creates a three-dimensional impression. This always makes the end result unique, exceptionally vibrant and multi-toned – exactly what today's customers want.
KC Blonde Toners
KC Blonde Toner has been developed for toning hair that has been bleached pure blonde. It is an easy tool for giving the finishing touch to the shade of the hair without darkening the result too much. The KC Blonde Toner selection offers timelessly elegant, cool tones that are easy to combine to create unique, multi-dimensional results.
Bleaches
Our range of bleaches includes solutions for all bleaching tasks of a salon, such as major color changes, foil highlighting and bleaching roots. The KC Shield technology of the KC Blonde Multibleach bleaching agent protects hair from damage, making several consecutive dyes possible. The most intense bleaching results can be achieved by using KC Bleach Ultralift 9+. All of our bleaches are fragrance-free.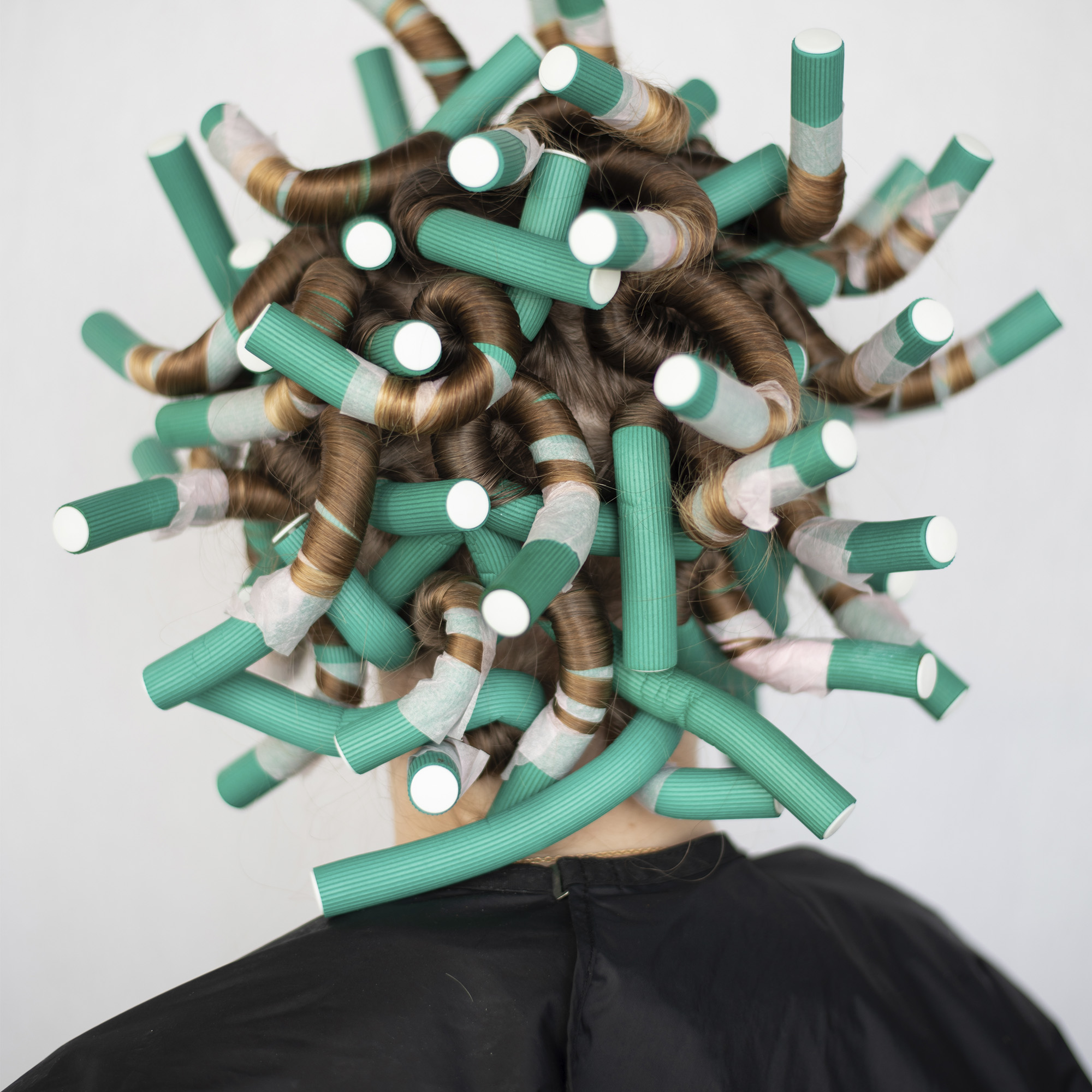 Curling Agents
With our modern high-quality curling agents you can provide your customers with exactly the curls they want, taking individual needs into consideration. Products in the KC Perm Keratin line create strong, classic curls easily and safely. The completely fragrance-free and ammonia-free Multiwave Sensitive line is the perfect fit for creating beautiful, flexible curls for people with sensitive skin. 
Direct Dye and Color Protection
Direct dye creates a stunning gloss and finish for hair and is perfect for toning hair and playing with colors. Color Mask Art direct dyes are easy to apply and fade beautifully within a scale of shades. The toning Four Reasons Color Mask cleaning and hair care products have been developed for dyed dark, blonde and red hair and can fulfill many different needs and wishes. You can extend the lifetime of a dye, maintain the warmth of a tone or apply a new, fresh tone to your hair.
Oxidizers
The fragrance-free Four Reasons Oxid oxidizers can be used with any KC Color products that require an oxidizer. See further instructions in the user manual. Available in 5 different concentrations. 1.5%, 3%, 6%, 9% and 12%.
Other color lines
KC Color Ultimate is an intensive permanent dye for major color changes.  The comprehensive selection of shades contains the R series for intensive red shades and the NN series for intensive grey coverage. Ideal for when you want a dark and strong shade. Covers grey hairs effectively and provides a deep and lasting result to darker shades.
Contact Us
We take pride in our personal customer service. Click below to see all contact information you need.