Inspiration
Why you should let a professional color your hair
After visiting a hair salon, have you caught yourself thinking: "I wish I always looked this refreshed!" Great hair boosts your mood, makes you more confident and comfortable in your own skin and gets your day off to a good start!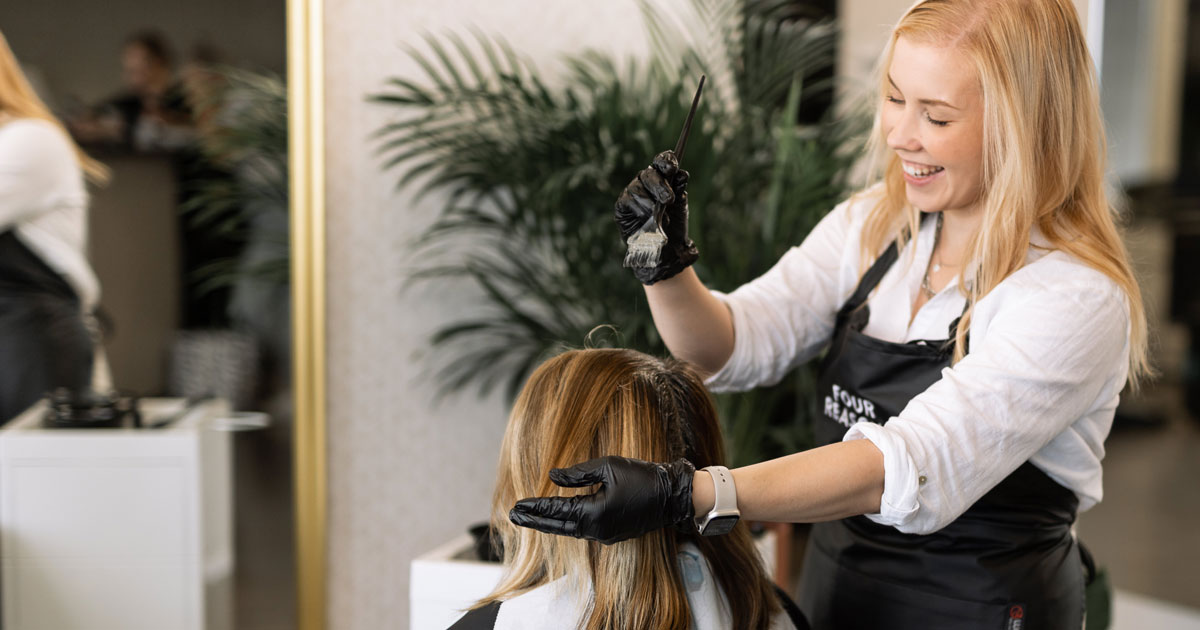 Is your hair in need of some freshening up? Has it been a while since your last visit to the salon?
Professional coloring vs. coloring your hair at home
Have you ever dyed your own hair at home and thought (or screamed out loud): "Nooo, this isn't how it was supposed to turn out!" You're not the only one. When coloring your hair at home, the result may not be what you hoped for. Your plan may have been to save money by coloring your own hair, but if something goes wrong, fixing a failed home dye job is often more expensive than simply going to the salon in the first place.
In our hectic everyday lives, visiting a salon is a wonderful moment of relaxation. The coloring result depends on various factors: the products used, your hair type and tone – are you coloring on top of a previous dye or your natural color? Professionals know how to consider the hair type and individual needs of each customer in order to achieve the desired result.
If, however, you decide to color your hair at home, remember to carefully follow the instructions and processing times in the package to avoid damaging your hair. Select a safe and high-quality color product, such as Four Reasons Takeaway Color or the Four Reasons Color Mask Intense direct dye. Psst! Check out a professional's tips for coloring your hair at home here!
Great haircare products help maintain professional results
Once your hair is cut to complement your features and colored to suit your skin tone, and a professional has helped you choose the right home care and styling products according to your hair type and needs – haircare and styling at home is easy and fun! Professional tips help you avoid bad purchases, helping you save money and the environment. After coloring, you can maintain the color at home using the Four Reasons Color Mask product with a toned composition that nurtures and maintains the color while toning it to keep it looking fresh.
If you want to make sure your hair looks stunning for Christmas parties and other holiday celebrations and you'd rather trust a professional to accomplish the perfect look, find your nearest Four Reasons salon. Have a moment of relaxation and pampering and enjoy your new, gorgeous hair!