Inspiration
Products
Must-haves for your color collection – toning Color Mask products belong in a hair salon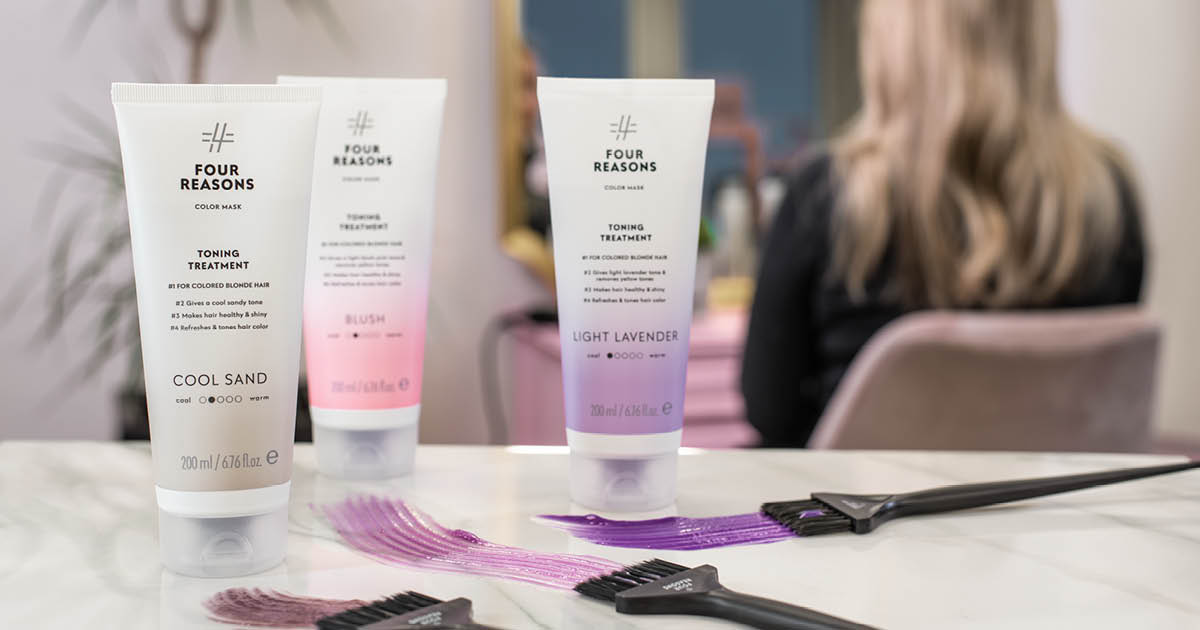 Toning products have many uses! What do your hair stylist colleagues use Four Reasons Color Masks for, what kinds of results can be achieved with different tones, and what tips do your colleagues have for using toning products? We asked these questions on Instagram. Try these tips yourself!
What is a Color Mask? It's this:
Four Reasons Color Mask line consists of a wide range of toning hair products that allow you to emphasize hair tone either subtly or boldly. The nourishing and pigment-rich composition is vegan-friendly and makes the hair color last longer while maintaining its intensity. Four Reasons Color Masks have become the go-to product of more and more hair stylists for quick hair toning at the shampoo station and as a home care product for colored hair to make the color last longer.
When you're using Color Masks, the sky's the limit!
It's cool to be blonde

TIPS!
"Overly toned results can be quickly corrected at the shampoo station using the Champagne tone."
@hairbyelisa
"Now that blondes want slightly darker tones for winter, Chocolate Shampoo mixed with Pear or Silver shampoo works very well when creating dirty blonde tones and fades beautifully! It also works surprisingly well by itself on bases with blonde highlights."
@imake_janika
So sweet I could eat these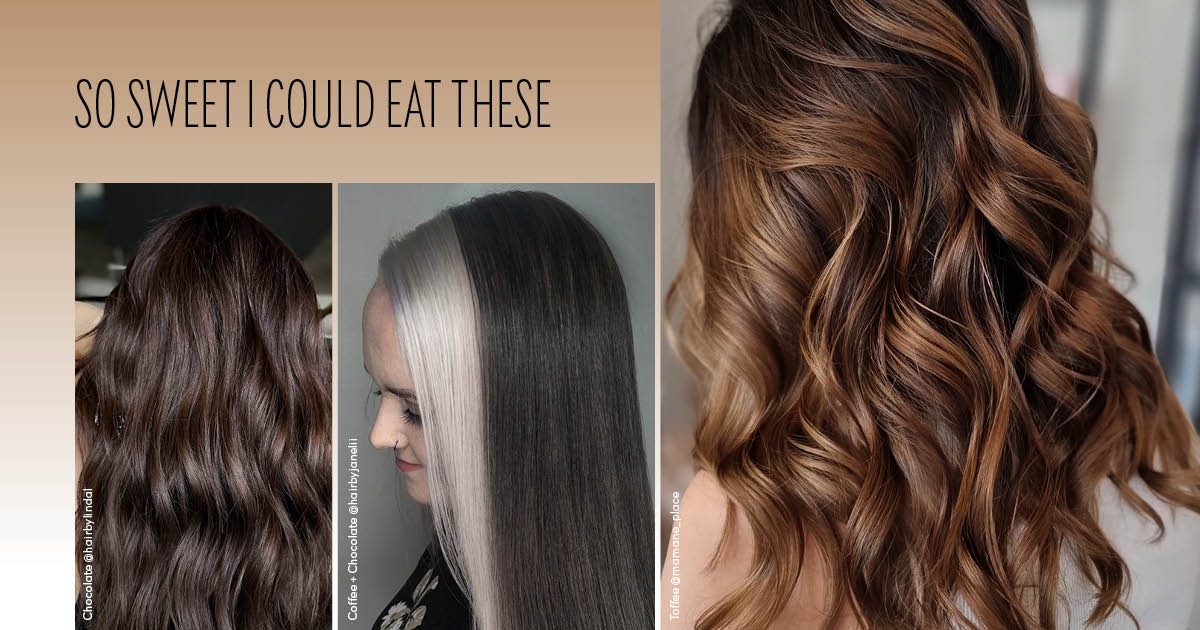 TIPS!
"To ensure an even result, apply a generous amount of product to towel-dried hair and comb through with a wide-tooth comb."
@hairbyminttu
"I use a Color Mask for post-pigmentation with nearly all colors."
@hairbyjanelii
Shine bright like a rainbow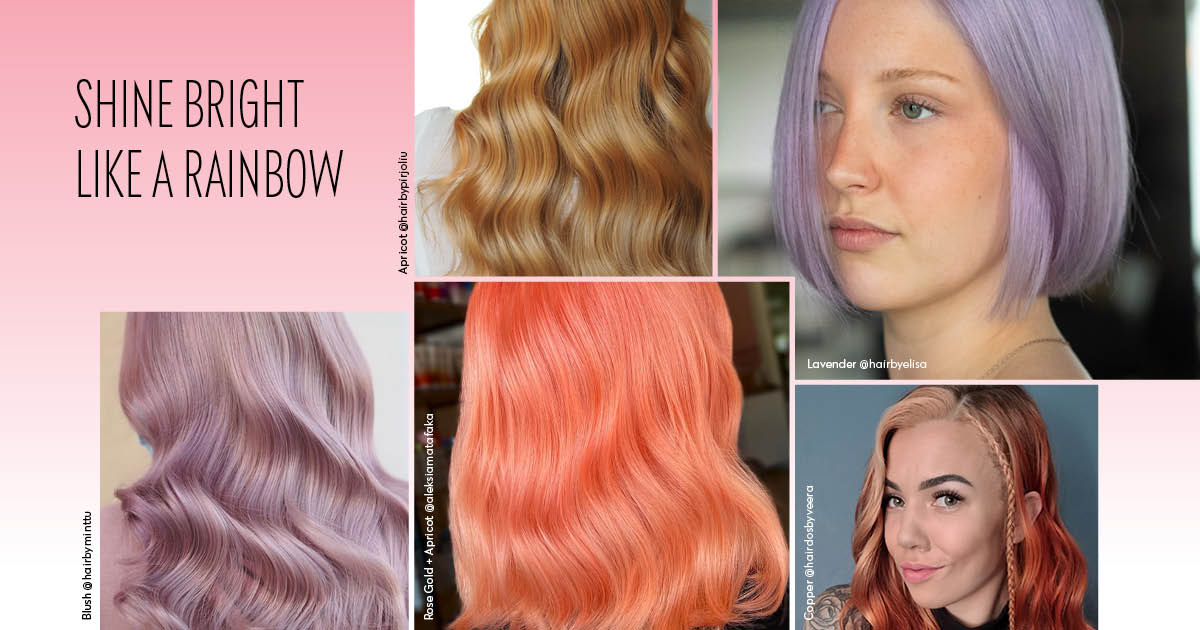 TIPS!
"Dilute Color Mask Intense tones with a 'regular' Color Mask treatment. For example, you can turn Color Mask Intense Pink into a lovely pastel pink with Color Mask Pearl Treatment."
– Linda Lehto
"Color Mask shampoos and conditioners are fantastically convenient and easy to use at the shampoo station. By mixing tones like Rose and Rose Gold, you can create even more shades. Using these products is very quick if you need to pre-pigment before coloring or to add the product to the color mass."
@hairbypirjoliu
"The best tip I have learned for mixing the perfect tone using Color Mask Toning Treatments is to always keep a white sheet of paper next to me while mixing and brush the color onto the paper to check that the tone is correct."
@aleksiamatafaka
Wow this is intense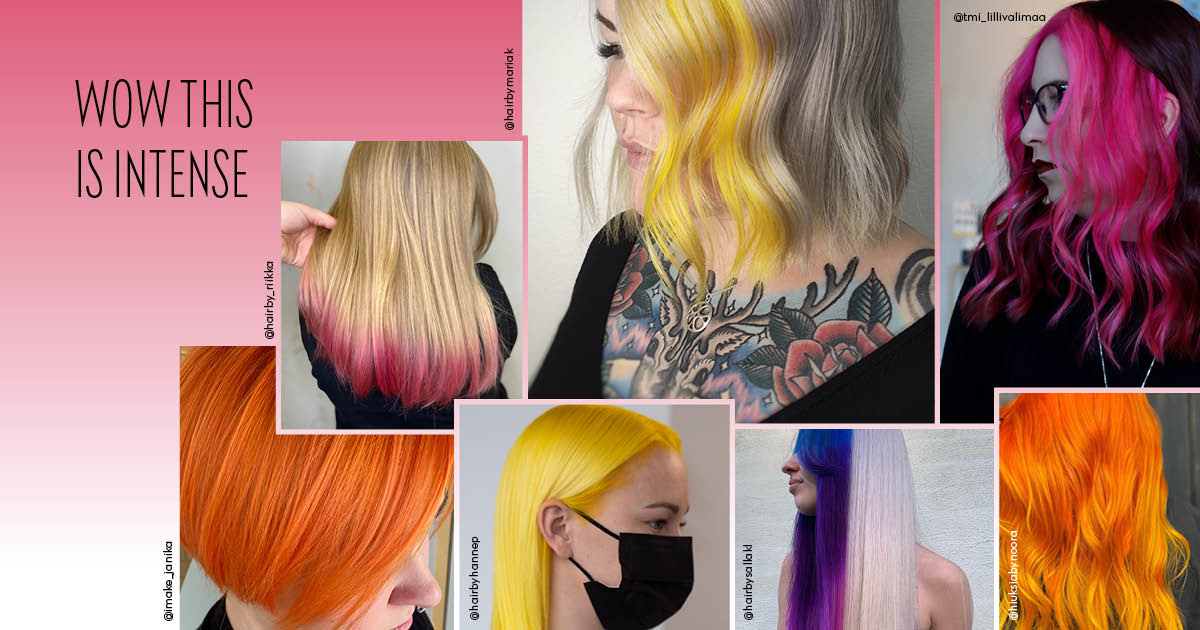 TIPS!
"Be bold when mixing different colors, so that you can give each client a unique color!"
@studioloimu / @hiuksiabynoora
"When creating the tone or color itself with Color Masks, I ensure success by using a generous amount of color mass and applying it thoroughly. It's good to keep in mind that the most porous spots will grab the color the best and removing color from those spots will also be more challenging. Washing with cool water ensures that the color will last and prevents colors from bleeding into each other."
@hairby_riikka
"When using Intense tones on a light base, remember to always protect the rest of the hair with a conditioner before washing and rinse the tone with cool water. This will keep the tones from bleeding into each other at the shampoo station, and the color will stay just as intensive as promised."
@hairbymariak
See the full Color Mask range here!